What people are saying about us:

 We were able to close our mortgage with the help of American West Insurance Agency, getting all the information from the tax records, the apprasial company and request a mortgage clause even before the mortgage comapny needed .

Deborah H

Please send us any funny story, joke, picture, favorite recipe, or anything else that you want us to put it in this spot? 

AMERICAN WEST INSURANCE AGENCY, INC

Owen is the real deal. He is a true gentleman and I am honored to know him!

STEVEN L.

LICENSED IN THE FOLLOWING STATES:

WASHINGTON, IDAHO, & OREGON

DO YOU WANT TO GET AN ONLINE HOME OR AUTO QUOTE YOURSELF? CLICK BELOW TO GET YOUR QUOTE STARTED!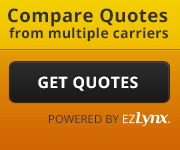 © 2010 Company Name. All rights reserved.